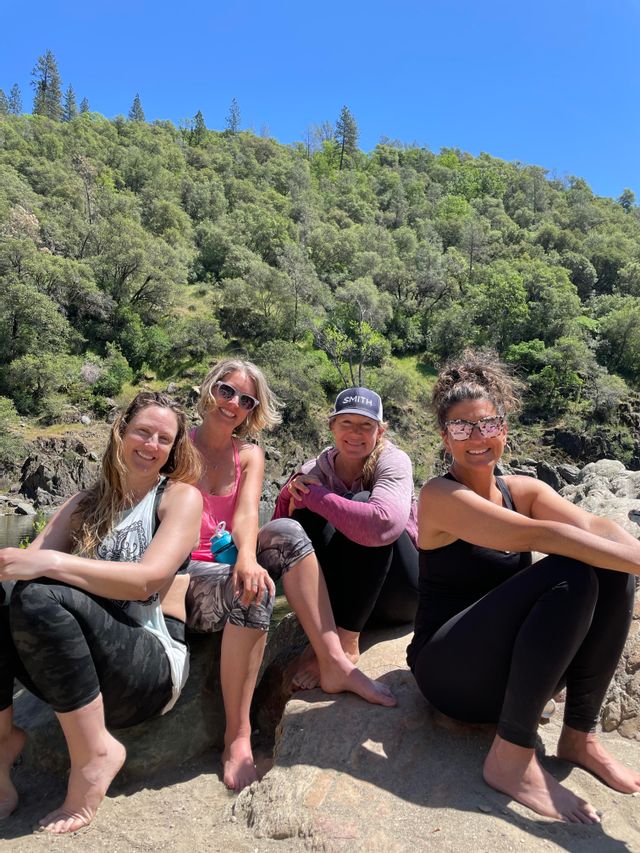 Create Community Yoga
Yoga for everyone!
I have been a reading instructor for fifteen years. I started to notice over the years, it was getting increasingly harder for my students to sit still. I started to notice that I too struggled to sit still.
In my search for stillness, I found Yoga. I was hooked immediately, and I enrolled in one yoga teacher training after another. It was through this training that I found my strength (mentally and physically), I found my voice, and I found my passion. I first began teaching adults, and then my path brought me to also teach yoga to children.

It is my desire to teach as many children and adults in my community the tools to navigate this thing called life.

I can't wait to practice with you.
~Sarah Violett


Certifications
I have successfully completed two 200 hours of Yoga teacher training, along with quite a few smaller 50 hours and 25-hour trainings. I will never stop taking yoga training, I always gain a deeper understanding with each training.
Kids Yoga
I have always enjoyed working with children. My college road began with an emphasis on human development and psychology courses. I worked as a preschool teacher and after-school care for many years. I later became a reading instruction specialist, I spent 15 years teaching reading.
Once my yoga journey began, I found the Kidding Around Yoga method and was certified as a kids yoga teacher. I continue to take courses that will benefit the youth in my community.